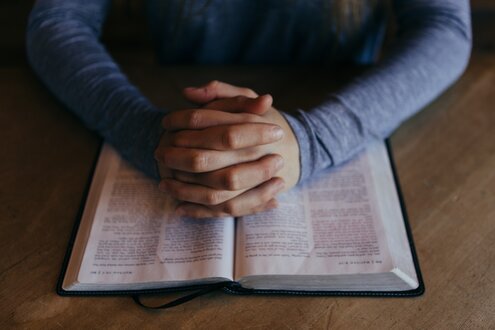 Throughout Scripture, the people of God have always gathered for times of united corporate prayer (2 Chr 20:4, Ezra 8:21, Esther 4:16, Acts 12:12). Often, these times of corporate prayer were in response to a crisis, but in the book of Psalms, we see that prayer was a part of the regular worship of the gathered people of God (Ps 122:6, 123:3–4, 125:4). In Acts 2:42, we see that one of the primary things the church is to do when it comes together is to pray. John Calvin reminds us that "to know God as the master and bestower of all good things, who invites us to request them of him, and still not go to him and not ask of him – this would be of as little profit as for a man to neglect a treasure, buried and hidden in the earth, after it has been pointed out to him" (Institutes, III.20.1)
Join us each Wednesday night 7:30 -9pm as we open the scriptures together to read Gods word and unite in corporate pray in order to commune with God, seek his face, and cry out for his to word in us, our church, our community and our world for glory of His name.
We also have a per service prayer which runs each Lords Day 9:30 am. This time is set aside to specifically pray for God to move in our gathering.